BTP development: digital work permits for maintenance processes in SAP PM
Last updated :
September 12, 2023
Did you like our article?
Mining, electric power, fuel, water, and gas companies have similar challenges: they
require permanent inspections and maintenance of their equipment, which require
careful validation to ensure compliance with appropriate safety measures, as well as legal
regulations of the State and other supervisory entities. At Novis we have developed very
successful projects, which allow our clients with SAP PM to have real-time information,
which improves the maintenance planning horizon and avoids the use of paper.
The challenge
When it is necessary to perform maintenance on energy equipment, for example, high voltage towers or electrical devices, it is necessary to execute what is called "blocking energization of equipment", and to have a strict control of authorizations to carry out such tasks; all these processes are delicate and are usually regulated by governmental entities, because the safety of people is at stake.
Organizations need to act in a neat, careful way, fully complying with security procedures, validations, authorizations and leaving a record of it to have traceability. If this is done manually, a lot of administrative tasks and paper documentation must be managed, which must be physically carried from one place to another, so there are usually bottlenecks. This has an impact on the maintenance team, who often lose time before starting their work, waiting for authorizations from a counterpart.
Novis solutions for energy companies
In Novis we have experience developing processes that automate and accelerate the workflow, in this way the forms that were previously completed on paper are available online, with great time savings for the company. We have carried out projects that integrate this information with SAP, both online and offline. This has allowed our clients to have a workflow and a central collaborative platform, with document, image, and video management, which facilitates fluid and traceable communication between the various entities and partners operating at each stage. The advantages are not only to become paperless, but also to gain time and visibility of the maintenance process.
Luis Sasmay, SAP solutions architect at Novis, says "we have a solid methodology and team of consultants. We have developed solutions that have left our clients very satisfied, because we can adapt to what each one requires. For example, when geography does not allow for internet signal, we have proposed using an offline process that is transparent to the user.
Our BTP solutions are developed by SAP Fiori, and, among their many advantages, they allow incremental developments and updates, because they are in the cloud.
Client testimonial: Engie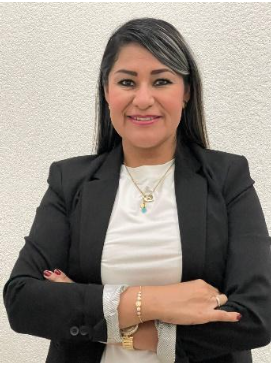 Engie is a world leader in the energy industry. Liset Hernández Cabrera is a SAP PM Consultant at ENGIE Latam and has been a counterpart of Novis, she says: "I am PMO in the projects and functional consultant of the plant maintenance module (SAP PM), responsible for supporting projects and incidents in Engie Mexico and LATAM. In addition, I oversee a team of SAP IS-U consultants, and we support the requirements that have to do with SAP modules for customer service, billing, invoicing, and metering, plus Abap. I have worked on several projects with Novis that have been successfully completed.
There was a case, which had been approached before by other companies without results, that was very significant because our end user was skeptical for a large part of the project, but since the delivery was by sprint*, he was able to have and test advances; and, finally, he was very satisfied. The project lasted almost two years and allowed him to have the entire work permit management process digitized. Currently, this solution is used by more than 120 users who are happy because they no longer need to physically go to a place to get their work order visa, now they have everything on their cell phone.
We also comply with the corporate guideline of reducing the carbon footprint, digitizing processes to optimize the working time of our employees.
In this project, of course, there were many unforeseen events that required changes in scope, time, and resources. In all of them we were able to talk with all parties and reach agreements, putting at the center the achievement of a good solution and a good project.
We were fortunate to have a key user who was very committed and quick to perform the corresponding tests.
I think it is very important to highlight that with Novis we worked as a team, with synergy. Their consultants had knowledge, experience, and something very important: the ability to make decisions in a timely manner, which made the project very agile.
I value above all the flexibility that Novis has, from the availability to work outside their office hours, on the occasions when we have requested it, since we have different time zones. Also, the trust we have developed allows us to resolve incidents so as not to leave the business at a standstill, while at the same time we manage the administrative issues. I am very happy with the results and the process. I liked Novis' work.
* A sprint is a work cycle in the Scrum methodology, in which, in a predefined period, certain established activities are planned and completed, to create a deliverable product.
If you want to know more about our solutions for managing digital work permissions for maintenance processes in SAP PM, do not hesitate to contact us.
Article by Gilda Valderrama, Novis Newsletter editor.